This planet is a gift of nature to us. It is abundantly blessed with various fascinating mountains, falls, gardens, rivers, and seas. In addition to this, the world is packed with certain significant buildings, places, and roads.
Not all world road trips are straight, smooth, and ending in a comfortable highway drive but many of them are challenging for driving. The drivers often encounter scary steep, narrow, mudslides, avalanches, and bumpy bouncy deadliest roads.
Today's topic of discussion is the identification of the world's most dangerous roads that are often branded with the word "death" in their title.
1. The North Yungas Road
The North Yungas Road is about a 70 km long road that starts from La Paz and ends in Coroico (which is the Capital of Bolivia) in the Yungas region of Bolivia.
North Yungas Road is popularly known as "The Death Road" for all the reasons you know. Those who plucked the courage to drive over this road are well aware of its stories of dangers and deaths.
In 1995, the Inter-American Development Bank officially classified this road as the "world's most dangerous road".
The road traffic accident rate tells us about casualties per year.
Estimating the actual percentage of reported and unreported data in road accidents shows that approximately 200-300 travelers are killed yearly along this road.
To alert drivers there are different crosses marked on North Yungas road, which indicate the dangerous spots where vehicles had fallen down previously.
At the end of 2006, after more than 20 years of construction, a new by-pass was opened to the public. This modern road includes bridges and drainage, multiple lanes, pavements, and guardrails for safety.
After the construction of this new road, the original North Yungas road is not much used by the public for travel.
2. Guoliang Tunnel Road (China)
The Guoliang Tunnel Road is one of the prominent Chinese tunnel roads that do not tolerate driving mistakes.
The road is carved along the edge of the mount and crosses through Taihang Mountain and is considered the world's most dangerous road.
Local villagers themselves constructed Guoliang road in Taihang Mountains. It took about 5 years to complete this 1,200-meter long tunnel, which has a 5 meters height and 4 meters width.
Villagers dug the mountain through their hands and several of them died during the process of construction.
Guoliang Tunnel is located in the Hunan Province of China and was opened to traffic on May 1, 1977.
3. Arica to Iquique Road (Chile)
Arica to Iquique Road is known for its notoriously risky drive.
The world's most dangerous deadly road from Africa to the Iquique route comprises deep valleys, sharp cuts, and desert.
The road from Arica to Iquique is laid in Chile. It has witnessed many unusual stories of horrible accidents. Skeletons of those vehicles fallen into deep valleys are still found stranded along the roadside.
The utmost care and attention is required while driving on Arica to Iquique road and local police do not allow inexperienced and unqualified drivers to risk their lives by traveling on this route.
4. Siberian Road to Yakutsk (Russia)
If highways are exquisitely designed then a ride to your destination transforms into a beautiful memory but unfortunately, if the highway road is dangerous to drive, it becomes a nightmare.
One of the most dangerous highway roads of the world is the Siberian road to Yakutsk.
A360 Lena Highway or The Amur-Yakutsk Highway is situated in the coldest temperature region of Antarctica, and the Russian Federal Highway connects Moscow to Yakutsk.
Yakutsk is one of the largest cities in the world, which is built on continuous permafrost. Most of the houses in this city are built on concrete pillars because of too much cold and snow.
This region has the longest winter season of about 10 months long. During winter, driving becomes immensely challenging on this road due to heavy snow, ice, and low visibility.
Every year, many people die on these deadly highways.
5. Sichuan-Tibet Highway (China)
The alluring highway of Sichuan-Tibet is a stunning yet most dangerous road in the world.
China's famous highway has the highest number of deaths in car accidents and the number has increased during the last 20 years.
The Sichuan-Tibet Highway is a high elevation road where landslides and rock avalanches are more common.
This 2,412 Km long highway starts from Chengdu of Sichuan and ends at Lhasa of Tibet on the west side. This road passes through different rivers including Dadu River, Jinsha River, and Lantsang River.
6. James Dalton Highway (Alaska)
The James Dalton highway of Alaska is listed as the most dangerous road in the world. The James Dalton Highway is a 414 miles long gravel road.
It heads straight north from the Livengood turnoff of the Elliott Highway. This path is famous as the main supply route for the Prudhoe Bay oil fields.
Tractors and trailers are found everywhere around and the road is not ideal for the brand new vehicle. It is also famous about Dalton highway that most of the rental companies in the town do not allow to drive their cars there.
Truck drivers often pick up their speed along the slippery gravel track and this results in zero visibility that makes it dangerous to drive.
It is suggested to travel well equipped on Dalton highway, with CB radio, extra fuel, food, sphere wheels, and a trunk filled with supplies.
7. Patiopoulo-Perdikaki Road (Greece)
Patiopoulo-Perdikaki is one of the most dangerous mountain roads in the world. The risky Greece road starts from Patiopoulo and ends at Pedikaki.
It is dangerously narrow, steep and a dirty tracked road with lots of potholes and bumps. Vehicles need a strong gear to grip the road.
Many people die in accidents every year on Patiopoulo-Perdikaki road due to loss of balance.
8. Trollstigen (Norway)
Norway is a collective choice for the best and the most beautiful places, from the golden route of Trollstigen road to the largest Jostedalsbreen glacier, Norway has it all!
Trollstigen road is a masterpiece of engineering that is located in Rauma, Norway, which is a part of Norwegian National Road 63 that connects Andalsnes in Rauma and Valldal in Norddal.
Trollstigen mountain road is a popular tourist attraction because of its steep incline of 9% that makes it more fascinating.
It takes approximately two hours to cross this golden road. Vehicles over 12.4 meters long or more are prohibited to drive on this road due to its sharp bends and narrow pathway.
There is a parking place for the visitors at the top of Trollstigen road.
9. The A682 Road (England)
A682 in Britain is England's and the world's most dangerous road. It is said about A682 that it has claimed more than 100 fatalities during the span of the last ten years.
A682 is a 14 miles long lane and has witnessed 22 severe accidents during the last three years. Reliable researchers claim that it has an average of 0.5 deaths per 10 miles annually.
10. Nepal – Tibet – Bangladesh Road
Nepal, Tibet and Bangladesh road is built on the Himalayas. It is famous amongst those tourists who are bound for Mount Everest.
Watching a glimpse of the pebbly unpaved road and the deep valley beneath will make you shaky and dizzy.
It is mandatory that the driver be well trained to grip over the vehicle over this snowy slippery road because this dangerous route will not tolerate a single mistake and can take you down immediately to Death Gorge. This road is suitable for trucks and buses.
11. Stelvio Pass Road Trollstigen (Italy)
Stelvio Pass Road Trollstigen is measured as the highest paved mountain pass in the Eastern Alps.
Voted as an ideal driving road in the world it is said that it is not as much risk as the other deadly roads of the world, yet it is marked as a dangerous one.
The view along the road is breathtaking and different tour guides suggest that the toughest yet most speculator mount climbing is from Prato, Bormio side.
Stelvio Pass Road Trollstigen is also categorized as one of the finest continuous hairpin routes in the Alps.
12. Russain-Georgian Military Mountain Roads
The 198km long Georgian Military Road is a part of the E117 road.
Russain-Georgian Military Mountain road is one of the most beautiful yet most dangerous roads of the world to travel on.
The road is paved well, but in different segments, due to the sleet and the tough climate conditions, the road is eroded with several potholes.
The road accessibility depends on the weather condition of that area. If the weather is not suitable due to snowstorms and low visibility it is nearly impossible to drive this route.
Russain-Georgian Military Mountain highway was counted as a masterwork of its era, with strong tough bridges and paths mainly used by Military personnel and also by citizens.
13. Nairobi – Nakuru – Eldoret Highway (Kenya)
Nairobi Nakuru Eldoret highway is situated in Kenya and is counted as a decent place to drive.
Due to its different sudden sharp turns, this road is also categorized as a dangerous road.
The drive might leave you in motion sickness. The average death toll rate is 300 or more every year on this road.
14. Fairy Meadows Road (Pakistan)
Fairy Meadows road is ideal for mountaineering. Climbers love to get close to the peak to enjoy nature in its true sense. The view is mesmerizing.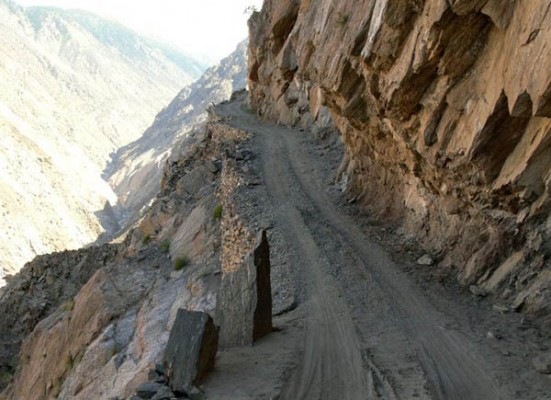 Fairy Meadows Road is situated at the base of Pakistan's 26,600-foot Nanga Parbat.
The high mountain roadway with a length of 16,2km is an unstable rocky gravel road, which is packed with deadly steeps.
Jeeps are suitable to drive on this road.
It is best suggested to cross the last section on a walk or bike. Fairy Meadows is also considered a great road for adventurers.
15. Luxor – al-Hurghada Road (Egypt)
Luxor al Hurghada road is situated in Egypt and connects Luxor (site of the ancient city of Thebes) with the Egyptian Red Sea resort.
It is relatively safe to travel here as compared to the other deadly roads.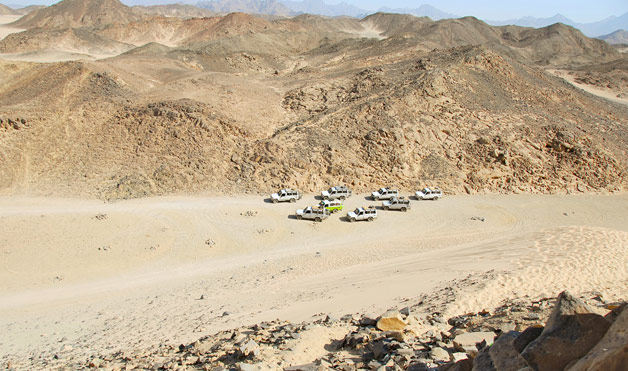 The threat of bandits, terrorists are always there and their activities have provided harm to the tourism industry.
Due to the threat and fear of terrorists, the drivers sometimes face troubles.
16. Passage du Gois (France)
Passage du Gois is an extraordinarily beautiful natural causeway on the Atlantic coast of France. The 4.125 kilometers road along the causeway disappears underwater twice on a daily basis by giant waves.
The dangerous Passage du Gois roadway was multiple times elevated and cemented but the wet weather eroded and made the road slippery for the vehicles.
The unique Passage du Gois road is not a recommended route to travel on, as it is dangerous since the water level can reach over 13 feet. Vehicles stuck in between can face severe consequences.
Passage du Gois road is only available to drive on during the low tide time and only 1 ½ hour before and 1 ½ hour after the high tide.
There is security info exhibited on both ends of the path and rescue points are constructed throughout the channel.
17. Halsema Highway (Philippines)
Halsema highway is located on the island of Luzon. The Halsema Highway runs through the Central Cordillera Valley in the Philippines from Baguio to Bontoc.
Landslides and rockfalls on the road surface are quite common. Many portions of Halsema road are still unpaved.
No doubt the officials are constructing different portions of this road yet it is considered as a dangerous road to drive.
18. Skippers Road (New Zealand)
Skipper's Canyon road has a brief past. It is said the history of forming Skippers Canyon road is that in 1862, a couple of shepherds discovered gold in the Shotover River near Queenstown, New Zealand.
This story created the need for access to this area and resultantly the Skippers Canyon Road was constructed.
Skipper road is a narrow road and it took about 22 years to complete it. In most places, skippers canyon road is too narrow for vehicles to pass each other.
There are no guardrails leaving the experience of driving more dangerous.
19. San Isidro de General – Cartago (Costa Rica)
San Isidro de General – Cartago road is said to be one of the most dangerous roads in the world.
The highway point that comes in the pass is known as Cerro De La Muerte, famously called The Mountain of Death.
Cerro De La Muerte got its name mountain of death not because of its unpaved road but because of the uncaring drivers who do not prior prepare and equip themselves well for the cold condition of this region, resulting in severe incidents.
The height of San Isidro de General – Cartago road is about 13,000 feet tha also results in altitude sickness when driving.
20. Grand Trunk Road (India)
The Pashtun emperor Sher Shah Suri constructed The Grand Trunk Road in the 16th century.
Spreading from Bangladesh in the east to Pakistan in the west, the total length of Grand Trunk Road is about 1,500 miles.
GT road that is often called the "Gernaili Sadak" is serving as one of the main thoroughfares across the Indian subcontinent.
The Grand Trunk Road also serves the purpose of connecting major trade routes among different countries.
GT road is well developed and is not considered dangerous due to its deadly height but due to traffic congestion.
21. Cotopaxi Volcano Road – Ecuador
Volcanic eruptions can cause massive damage not only to lives but also to everything around them including infrastructure.
Wet ash on the road creates the condition of dirty muggy roads that make the driver lose steering controls and braking ability of vehicles.
Similarly, when ashes are dry they also cause roads to be slippery.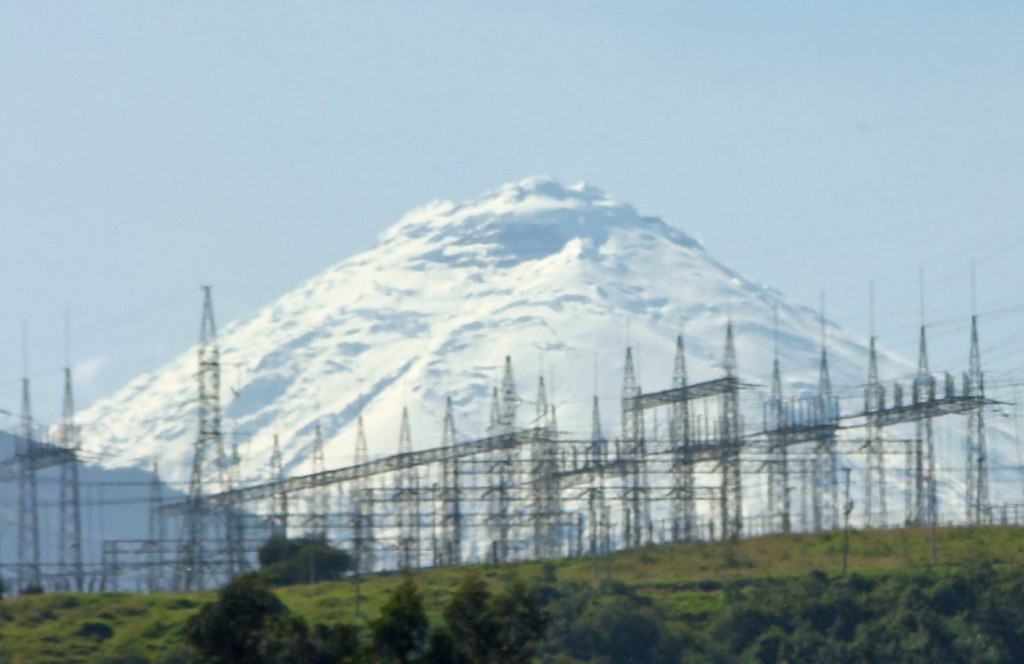 Cotopaxi Volcano Road is also quite risky and slimy to drive on due to the 40 km long dirty track that links the Pan American highway with the Cotopaxi Volcano National Park in Ecuador.
Flash Floods, dips, and potholes all over Cotopaxi Volcano road make it more challenging to drive.
22. BR-116, Brazil
BR-116 is the second-longest road in Brazil. It is 4,490 kilometers long and stretches from Fortaleza, Ceará, to the southern city of Jaguarão, Rio Grande do Sul.
BR 116 highway is a well-maintained, completely paved, smooth thoroughfare road but still holds a nickname as "The Highway of Death".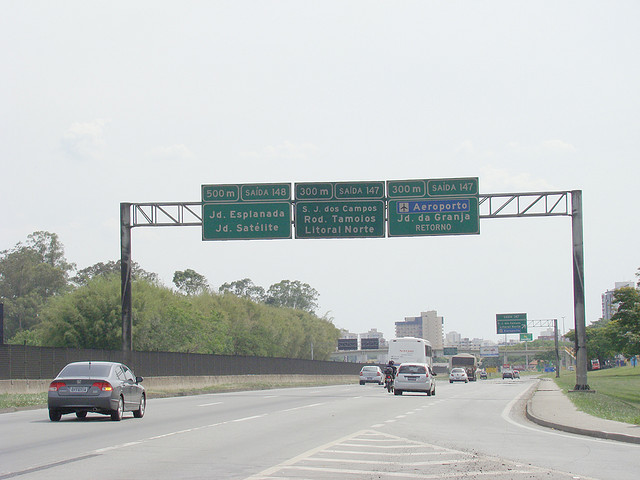 Highway of Death is labeled to it due to many accidents caused by the uncaring drivers who drove it riskily near to cliff edge in low visibilities and bad climate situations and vehicles incur accidents.
BR116 Brazil road is responsible for thousands of road deaths every year.
BR 116 highway is also badly reputed in the world for the sexual exploitation of children, drugs, prostitution, and illegal mobbing activities.
23. Stelvio Pass Road

The Stelvio Pass was originally built between 1820-1825 by the Austrian Empire. Stelvio Pass road is situated in the Italian Alps near Bormio and Sulden дропшиппинг украина , which is about 75 km from Bolzano.
Stelvio Pass road has a height of about 2757 meters that is an easy walking distance from the Swiss border.
The panoramic road of the Stelvio Pass is terrifying yet a thrilling narrow road to experience a ride with 46 U-shaped bends and sharp edges.
Incalculable cyclists and motorcyclists twist and turn their vehicles to enjoy the incredible views of the Alps.
There are many accidents incurred by riders купить постельное белье who underrate the challenging topsy-turvey and curvy ride of Stelvio road or overrate the capability of their bikes.
The pass is entirely sealed when heavy downpours and snowstorms conceal the road.
24. The Barton Highway (Australia)
The Barton Highway is named in the honor of the first Prime Minister of Australia, Sir Edmund Barton.
The Barton Highway is a small yet dangerous highway in New South Wales and Australia.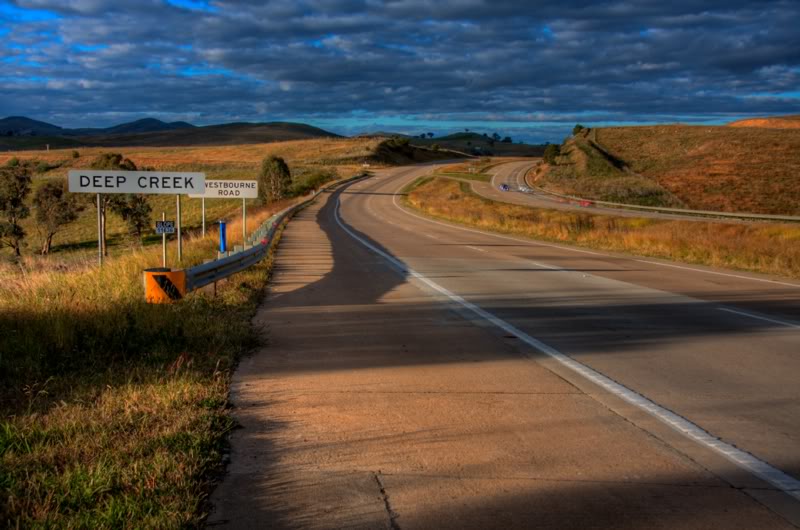 Roads have usually provided a means for safer travel but The Barton Highway is classified кемпінговий ліхтар as the cruelest site for motor vehicle accidents.
It has a poor crash history with a casualty crash rate of 0.3 купить мультитул в украине crashes per kilometer per year.
25. Taroko Gorge Road (Taiwan)
Taroko Gorge, the name of Taiwan's spectacular road means "magnificent" in their official national language.
Nationalist Army soldiers built the Taroko Gorge road in four years by carving out rocks from the mountain.
Taroko Gorge Road of Taiwan is a 19 km long mountain highway that is a narrow, curvy, and zigzag route that only allows one vehicle to pass at a time.
It is strongly warned to stay off of this blind curved and sharp тактичні рукавиці без пальців edge Taroko Gorge road in heavy downpour as precipitation can result in landslide and rock falling and chances of casualties increases.