Travelling is the most exciting part of life but we all resist this longing to admire the nature and all the beauty and awesome sites it has to exhibit merely because of one single reason and that is expenditure.
The travelling costs are so high that we drop the very idea of it but we are not aware of the fact that many countries, because of the devaluation in their currency, are craving for the tourists and are ready to embrace them all.
For all the nature lovers and the ones with the itch in their feet, I have compiled all the pocket-friendly, highly affordable countries in a list to enable you plan an amazing vacation in the future.
1. Thailand
Thailand tops the list when it comes to travelling the cheapest countries of the world. Thailand has everything to offer what a traveler seeks for. Fine beaches, beautiful resorts, thick, lush jungles and amazing cuisine makes it a perfect go-to destination and you know what its super pocket-friendly!!!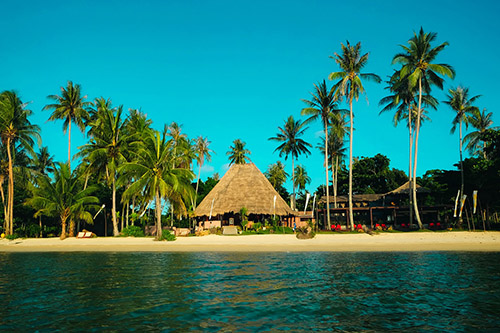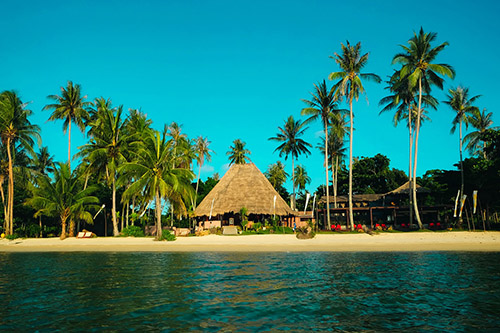 Accommodation:
The accommodation is a major concern when on a budgeted trip but Thailand has really cheap options to offer. Hotels start from 39 USD per night and up. Resorts on the islands would cost around 49 USD per night.
Food:
food is really cheap in Thailand. If you satiate your belly with the local street food, you just need to spend around 3.5-5 USD a day. Burgers, pasta, pizza, etc cost between 5-10 USD and can be higher in the fancier outlets.
Transportation:
Transportation is also cheap.
Local buses around 0.23 USD per trip
Metro and Skytrain in Bangkok around 0.4-1.4 USD per trip
Metered taxi rides 1.7-2.9 USD each
Tuk-tuks 2.9-6.7 USD per ride.
Boats (to/from the islands) 7.2-13.7 USD
Activities:
Jungle trekking will cost 29-46 USD and the tickets to most of the parks and museums will cost 1.4-2.9 USD.
2. Sri Lanka
Srilanka is an exotic combination of both modern towns and rural villages. High mountains, roaring waterfalls and lush green tea gardens present a picture of heaven on earth. Srilanka definitely deserves to be a part of your itinerary this year not because it's scenic and picturesque but also due to its cheap rates.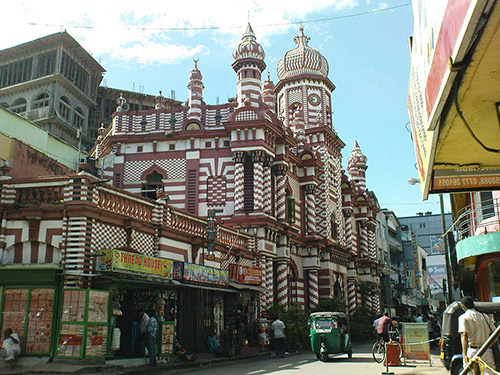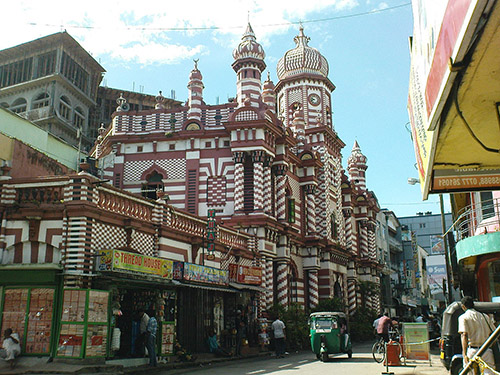 Accommodation:
Price of the hotels on average is 17 USD per night.
Transportation:
Train ride cost around 0.50 USD per person.
Buses run everywhere and are very cheap too.
Tuk tuk is comparatively expensive but still cheaper than the taxis. On average the transportation cost is 2.75 USD per day.
Food:
food is cheap and delicious. On average you need to spend 17 USD per day on food and drinks and that is totally worth it!!
Activities:
On average you just have to pay 6 USD per day and this petty amount will enable you enjoy all the activities to the fullest like hiking, snorkeling, diving, surfing etc.
3. Cambodia
Cambodia is by far the cheapest holiday spot in Southeast Asia. Travelers opt for this destination to feast their eyes with the ruins of the famous, beautiful temple of ANGKOR WAT.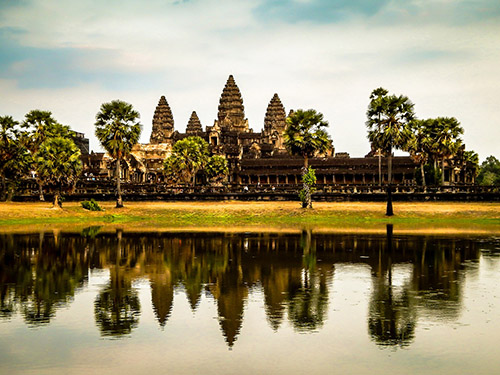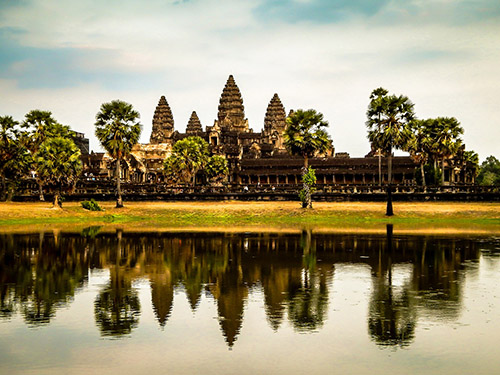 Accommodation:
A dorm bed would cost you 3-5 USD per night and a private room is around 10 USD per night.
Food:
You will find limited street food options so you have to go to the restaurants for a decent meal but even that is dirty cheap. It would cost you around 3 USD per meal.
Transportation:
If you wish to sightsee all the beautiful temples, hirig a tuk tuk for this purpose will cost you around 15 USD for a day.
Activities:
The entry pass to the temple of ANGKOR WAT cost around 20 USD for a day and the tickets to the museums are usually a few dollars.
4. Vietnam
It is a highly pocket-friendly abode with scenic beaches and sacred temples. A must go it you are looking for a serene, quiet holiday.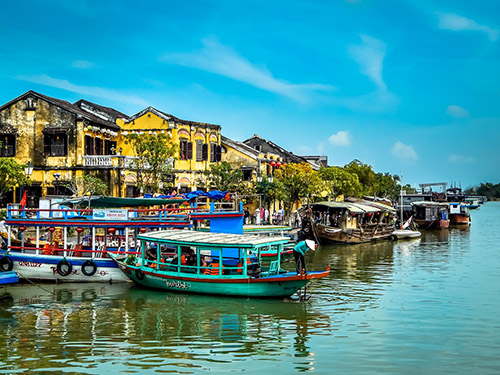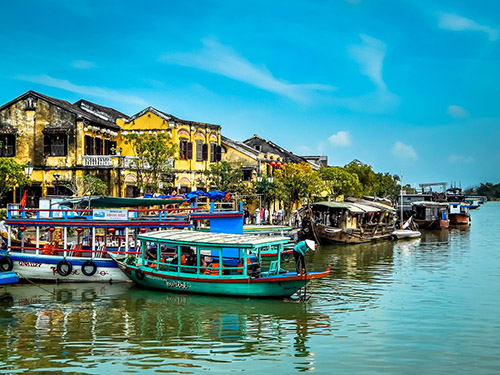 Accommodation:
Accommodation in Vietnam is dirty cheap. You can easily get one in the price range of 3-8 USD per night which might include breakfast comprising of eggs, bread and fruits sometimes. Some tend to offer a pool for that price too.
Food:
If you stick to the street food then the cost of your meals won't exceed 5 USD but there are reasonable dining-in options too but street food is highly recommended as it's the tastiest.
Transportation:
No matter what mode of Transportation you opt for, be it be a night bus, a motorbike or a metered green taxi, all are equally cheap.
5. Indonesia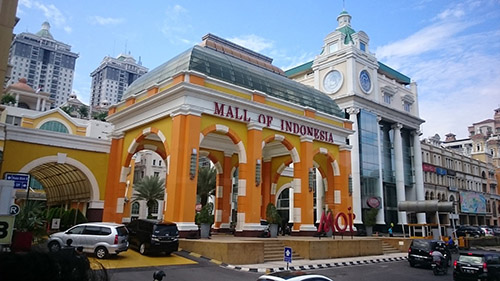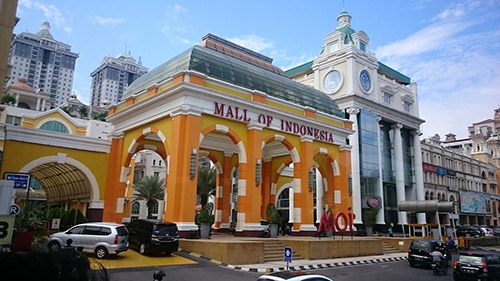 Accommodation:
You can easily rent out a spic and span dorm bed in Bali around 5 USD per night with excellent internet connection. Accommodation in less-visited places of Indonesia is equally cheap.
Food:
Daily cost of food will be around 6 USD if you stick to street food only. Street food has a wide variety which includes noodle soup, chicken with rice and veggies and pancake etc. The cost also includes satiating your cravings for caffeine.
Transportation:
Renting a scooter is the cheapest and the best option to go around the island. It will cost you around 4.5 USD a day and the petrol price is around 0.5 USD that will be enough for a 10 hour ride.
6. Nepal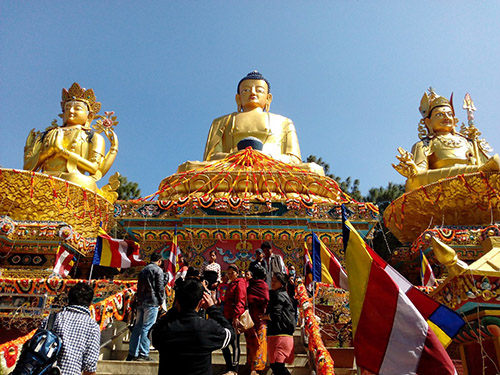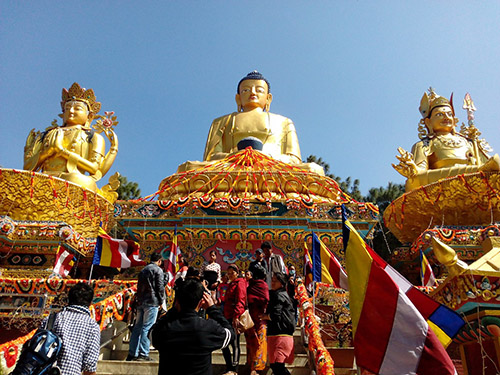 Accommodation:
Nepal can offer you a great, air-conditioned apartment with fast wifi around 16 USD. The dorm beds in a hostel can be rented out for 4-7 USD.
Food:
You can satisfy your taste buds with mid-range meal for about 1.5-4 USD.
Transportation:
If you hail local buses for long distances it will cost around 5 USD so the Transportation is very cheap making it possible to go around often.
Activities:
The entrance fees of most of the popular heritage sites vary from 10-15 USD per person.
7. South Africa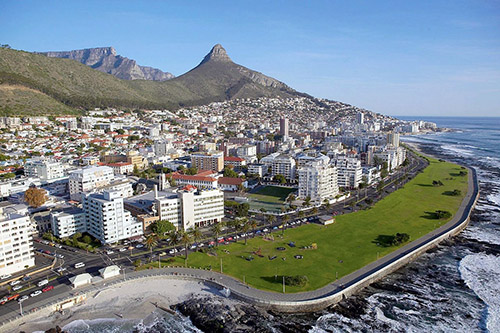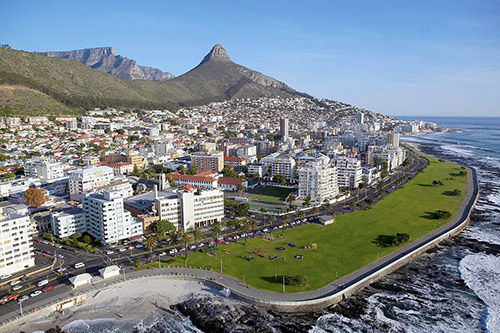 Accommodation:
You can easily rent out a dorm room bed in a hostel around 10 USD.
Food:
At a casual or a fast food restaurant you can enjoy a meal for around 4-7 USD and if you wish to have a decent meal you need to pay around 6-12 USD.
Transportation:
Transportation is easily available and pocket-friendly. A bus ride would cost you around 0.57-0.66 USD only.
8. Turkey
Turkey is a holiday destination that most travelers wish for as it has a lot instore for them. It possesses a unique fusion of the east and the west. The delicious food and the spectacular sights make it all the more alluring and fascinating.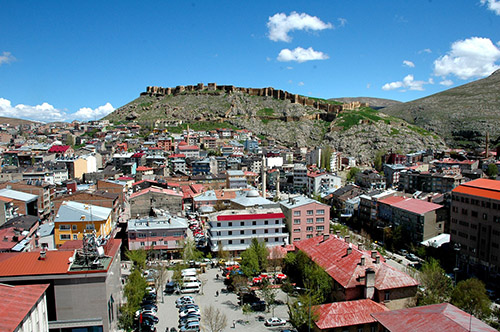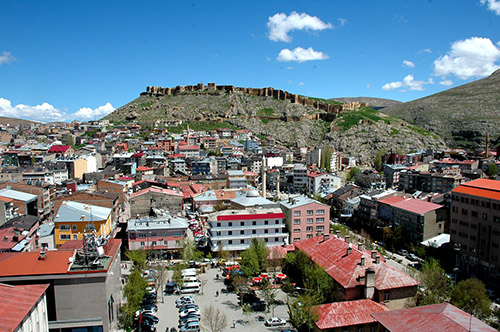 Accommodation:
The hostels widely spread will cost you 20-30 USD per night.
Food:
Their famous cuisine includes kebabs and donair kebabs also known as shawarma will cost you around 2 USD only.
Transportation:
Buses are cheap and are often en-route so are the best option for conveyance.
9. Peru
It is one of the cheapest countries to visit and is located in South America. It gets a lot more budget-friendly in April, May, September and October as the off-season prevails.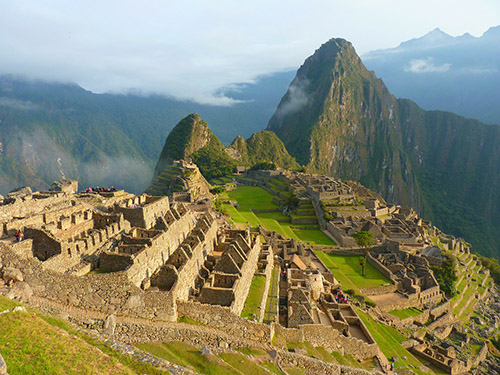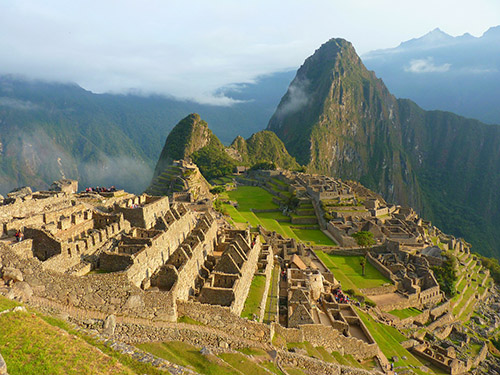 Accommodation:
You can rent out a hostel dorm room for around 8-15 USD per night, double private room with an attached bathroom for around 25-35 USD per night and budget hotels cost around 30-50 USD per night and up.
Food:
Street food will cost you around 1-2 USD per meal and dining –in will cost 4-6 USD per meal.
Transportation:
The average cost of a 10 hour bus ride will cost you around 30-70 USD.
10. Romania
If you haven't preferred this country as your holiday destination yet, do it now as it has the most magical villages, picturesque castles and explorable sites.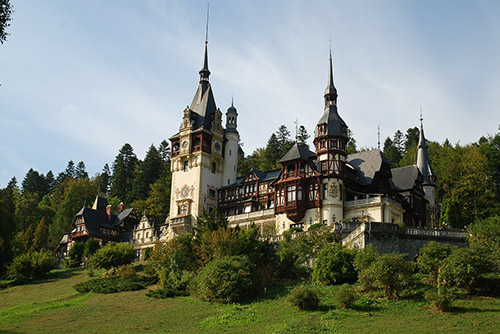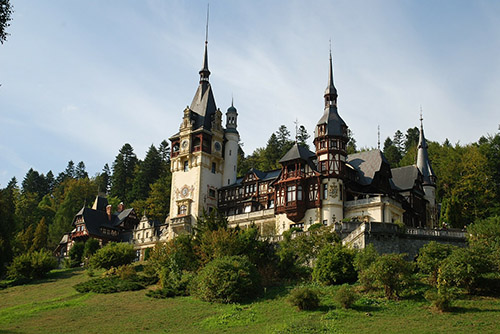 Accommodation:
You can get a dorm room bed for around 8-12 USD per night, a private double room for around 25-40 USD and the cheapest hotels cost a minimum of 40 USD per night.
Food:
The restaurants here are a bit pricier but the small meals cost around 5 USD only.
Transportation:
City buses and trains cost as low as 1 USD for a single trip but intercity buses and trains cost a minimum of 10 USD.
Activities:
Explore the city to the fullest as the entrance fee of the museums etc is around 5-10 USD.
11. Nicaragua
This place is located in Central America and is gradually catching the attention of most of the travelers by virtue of its rich and lively culture and beautiful, colorful towns. Moreover, this place has a lot to offer without costing you an arm and a leg.
It is super cheap. You can rent out a dorm room for around 6-12 USD and for around 25 USD you can enjoy a double private room with a private bathroom. Street food will cost around 2 USD and a restaurant, for dishes like rice and beans, chicken etc will cost around 3-5 USD. Activities like hiking and surfing will cost you around 10-30 USD.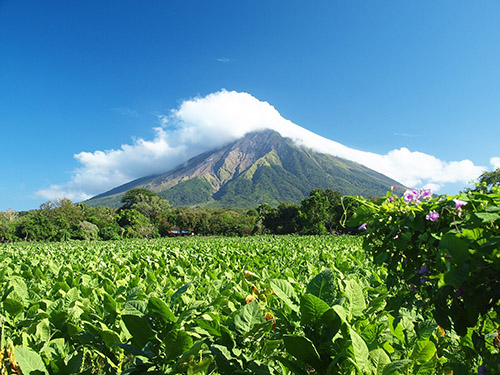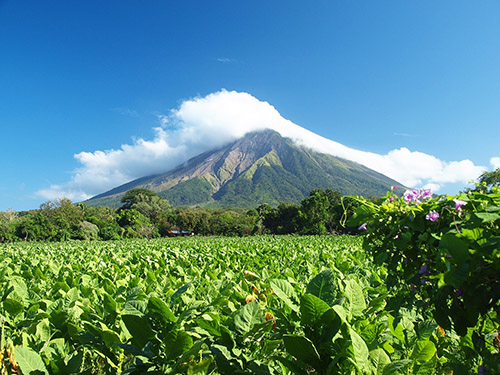 12. Mexico
Mexico shall be highly considered if you are planning a vacation as it has the most exciting beaches, lush jungles and exotic resorts.Mexico is not as inexpensive as the Southeast Asian countries but is not pricey enough to drill a hole in your pocket for sure.
As far as proper accommodation is considered, you can get a budget private room for around 23 USD and the hostel dorm beds will cost around 9-15 USD. A proper meal will cost around 4 USD and a taco costs around 0.5-1 USD. 3 to 4 tacos can easily fill you up.Catch a bus for going around that will cost around 5 USD for every hour traveled.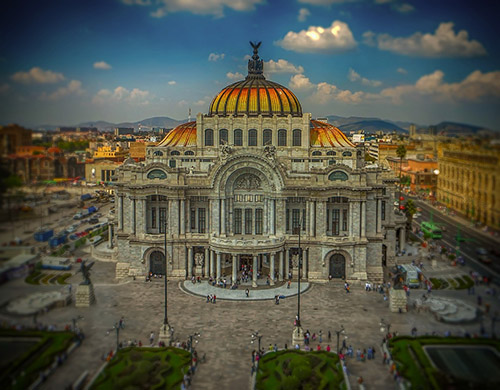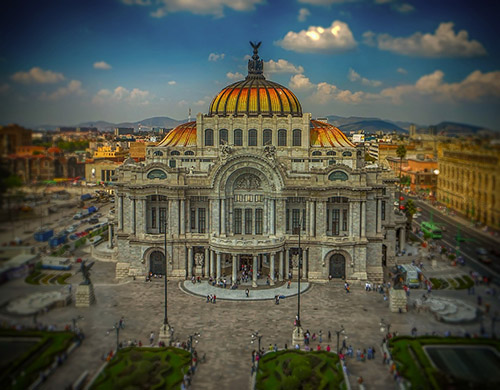 13. Morocco
Morocco is another inexpensive option available for budgeted travelling.This African country has all the necessary attractions and picturesque sites that a traveler expects. Food in Morocco is highly recommendable and is very cheap.You can enjoy a decent meal comprising of appetizers,entrees and mint tea for around 2.5-15 USD for two people.
Accommodation is available to suit everyone budget. Riad Yasmine is a good option as it costs around 60-80 per night but if you are looking for Morocco luxury then Riad Kheirredine is the place for you.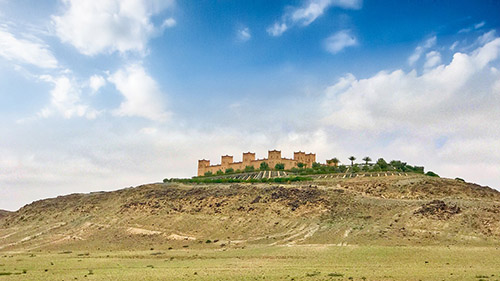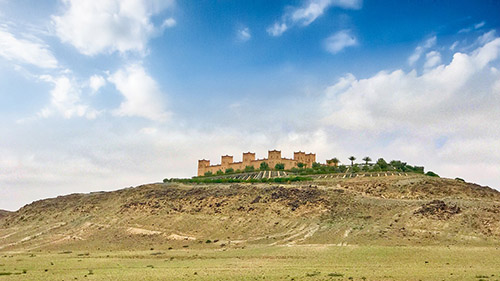 14. Costa Rica
Costa Rica, a country in Central America. Is undoubtedly a go-to destination this year because of it having incredible geographical features and low prices. Accommodation is dirty cheap as you can get a decent place for around 6 USD at some of the best surf beaches.
Transport cost is around 10 USD by means of a public bus for an eight hour ride.If you want to tantalize your taste buds with the local meals here the per serving will cost around 2-3 USD. Costa Rica has one of the best parks in the world for which you require a few dollars as its entrance fee.Manuel Antonio and Corcovado National parks are the best of all.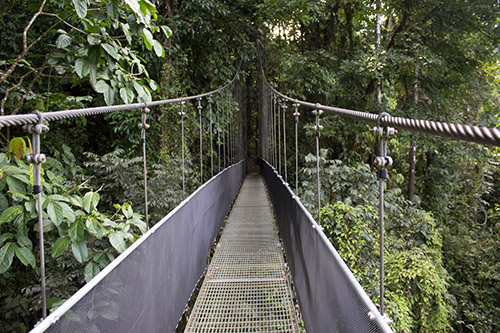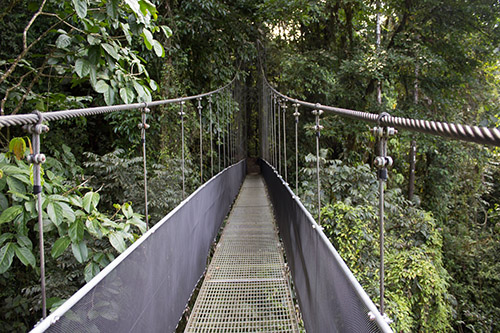 15. Greece
Greece,being one of the cheapest holiday destinations, is unbelievable but the devalued euro has made it possible.Greece has reduced the prices of hotels and food to attract tourism so,its definitely a high time to avail the opportunity to explore this beautiful land.
You can easily book a three or a four star hotel  with an amazing location under 100 USD inclusive of buffet breakfast. Delicious Greek meal comprising of appetizers, entrees and drinks will cost you less than half of what you would pay in the States.  Shopping for the souvenirs is way too inexpensive.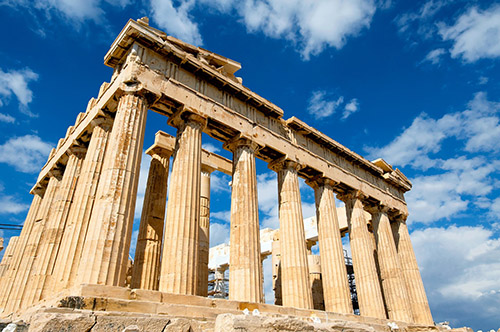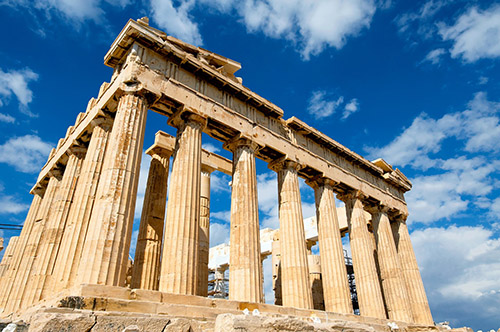 16. Honduras
If you love beaches then add this place to your list of go-to destinations. It does not only promise you relaxing moments on the white sand of the exotic beach but also the impressively low prices of food, accommodation and Transportation. Honduras also have some picturesque houses and Spanish forts to explore.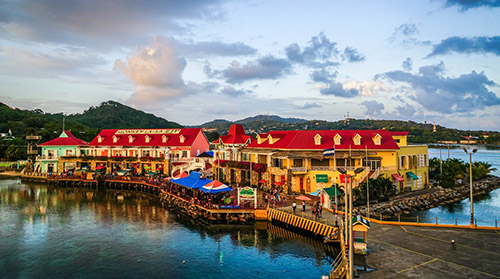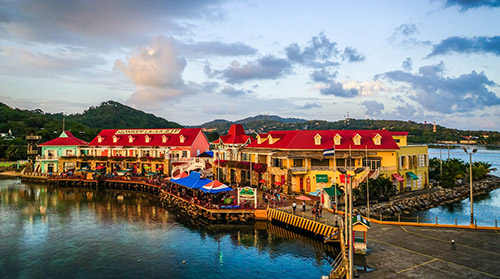 17. Hungary
Hungary, situated in one of the most expensive continents, is very pocket-friendly in itself. Here you can rent out a room for around 20 USD and the food is also very cheap and affordable. You can go around the entire country using a travel card and can save a few dollars on that.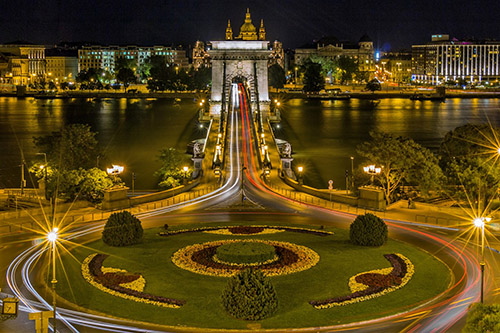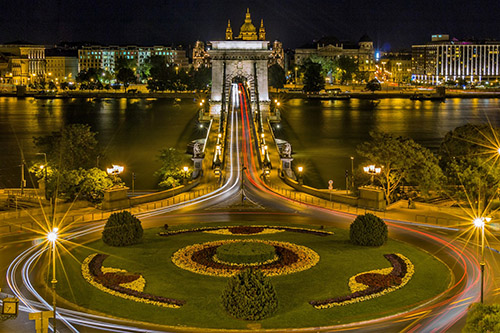 18. Georgia
Georgia is a must go-to destination as it is surprisingly cheap and has a lot to offer. Comfortable daily rentals available for around 13 USD with facilities are available in big cities like Batumi and Kutaisi. Local transport (metro, bus) in the cities cost around 0.2 USD and the minibuses are for around 0.3 USD. Private cabs are also very cheap.
Food is delicious and cheap too. The famous bread is just for 0.6 USD and the Georgian dumplings cost around 0.3 USD each. The prices of the museum tickets range from 0.6-2 USD and you can buy a handful of Georgian souvenirs within 25 USD at least.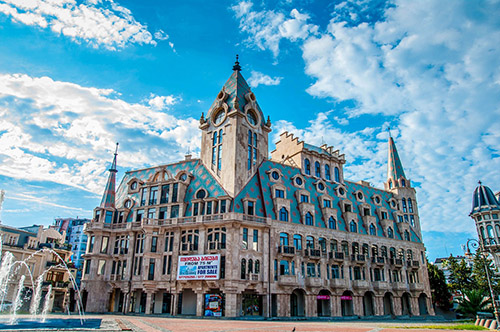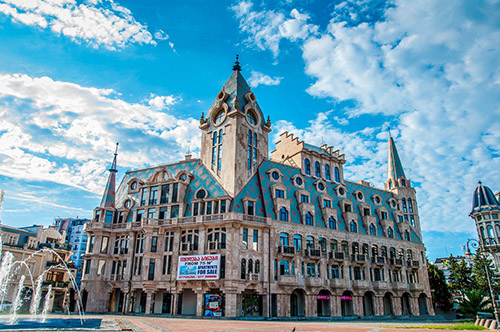 19. Argentina
Argentina,situated in South America, is a place worthy of expenditure because of its natural beauty and amazing food.
Accommodation is really cheap as you will find most of the hotels within the country under 55 USD per night. Dining-in with a decent meal consisting of a entry and a drink will cost you around 20 USD but pizza and burgers available locally will cost as low as 3 USD or above. The tickets to museums cost around 1-4 USD per person and that of national park range from 3.5-18 USD per person.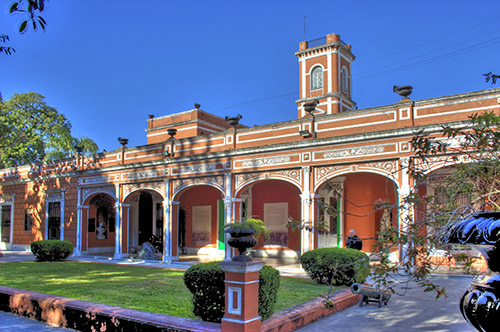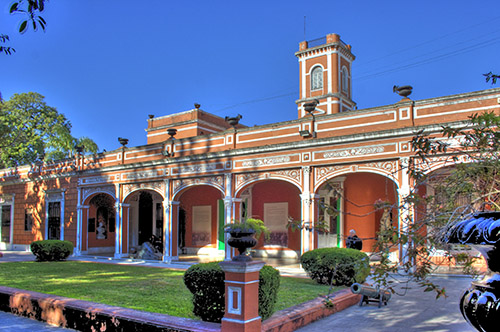 20. Ireland
Ireland is a place with beautiful and scenic views and is super cheap. You can rent a car for under $20 a day.
Going around the country through bus or train is also very cheap. A decent accommodation is available at 40 USD per person in sharing inclusive of breakfast.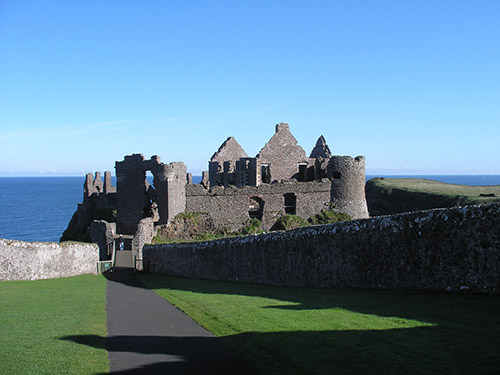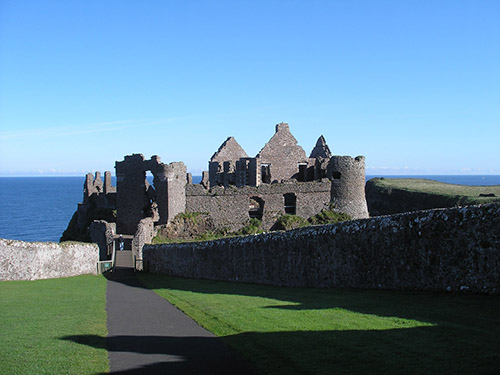 21. Cuba
In Cuba, for Transportation Viazul is the bus company which runs between towns and cities in Cuba and is the cheapest way to travel around the country. For food and drinks opt for modern tapas and nice cocktails ( 4 tapas/2 cocktails $30).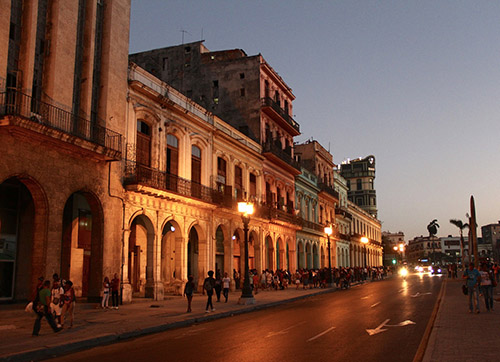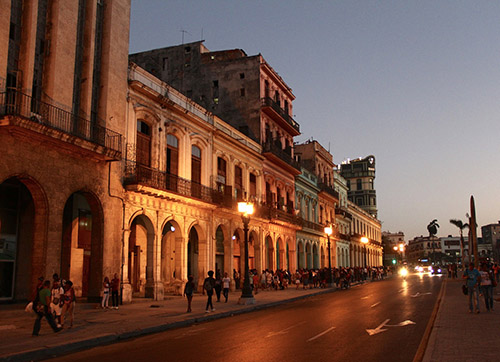 For accommodation in Cuba, travelers opt for cases particulars in which locals rent out their spare rooms. The most decent  type of room is a double private room with a fan and a attached bathroom.