Nowadays day-to-day life has become really fast and exhausting. Amidst of all the running's of daily life, one needs a quick break to unwind and relax. Not only these breaks unwind you physically but also help you destress mentally, which helps you go back to work with clearer and focused mind.
With the worldly life becoming so competitive and hectic, one cannot afford to take a long break so short yet relaxing vacation is the need of the hour.  Following is a list of exotic locations around the world where you can take a short getaway and help yourself destress.
1. Budapest, Hungary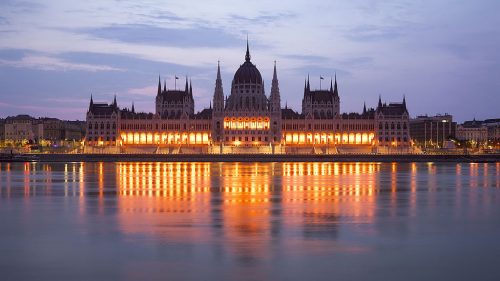 Capital of Hungary, Budapest is one of the most exotic locations among the European countries. With the temperature being fairly cooler, this city is a vacationer's paradise. The city has beautiful landscape and also a fair share of historical architecture which is very soothing to the soul and an amusement to the eyes. The Hungarian cuisine is also very gratifying to the taste buds.
The Hungarian cuisine has one of the most sophisticated cooking styles.  Budapest is also considered the food capital of all the European cities and has out class wine collection. Not only this, Budapest has a variety of spas and hammams which help you destress and unwind while the surroundings are food for the soul.
2. The Seychelles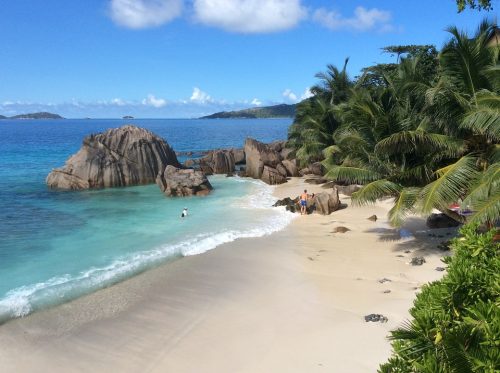 The Seychelles is a group of around 115 islands which is located in the Indian Ocean off East Africa. The Seychelles is a tropical paradise with beautiful white sand and azure waters. Although it is famous for being a honeymoon spot, but anyone can take a quick break to this paradise and make the most of its beauty.
The place is thought to be very expensive, but with careful planning and research one can plan out an exotic and luxurious vacation in mere peanuts. The Seychelles has a variety of beaches where one can lay back and declutter your mind of all the worries back home. The green jungles and fiery sunsets are surreal and soothing to the eye.
The resorts at the Seychelles offer various water sports which help you explore the life underwater and adds to the experience.
3. Bali, Indonesia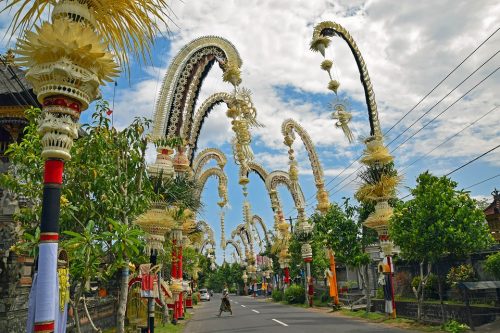 Bali is an Indonesian island which is popular for its volcanic mountains, beaches and coral reefs. Bali is a perfect blend of tropical and cultural beauty. Other than a having exotic beaches, Bali are also rich in culture with its superb Balinese cuisine and unique dance forms. If you're on a budget and looking for a luxurious vacation, Bali, Indonesia is the place you should visit.
The hotels and resorts here are fairly priced and you get to do all the other water sports and experiences at a much cheaper price. The people of Bali are also very humble and accommodating for tourists. Other than the beaches, Bali is also spiritually rich, with thousands of temples located hillside.
4. Bora Bora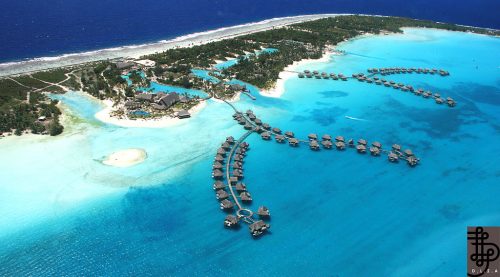 Bora Bora is a small, South Pacific Island, located in Northwest of Tahiti in French Polynesia. Bora Bora is although a honeymooners' choice due to its surreal palette of turquoise, indigo and sapphire but this place has a lot more to explore.
If you're looking for a sun and sand kind of vacation with a bit of water sport kind of activity, Bora Bora is the place you should visit. The weather stays pretty amazing round the year so one can visit anytime. Bora Bora being small is the perfect place to spend a quick vacation and be energized in a small time.
5. Spain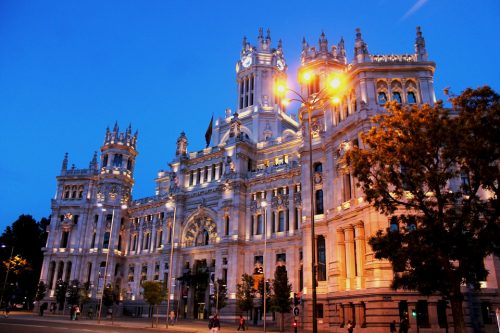 Spain is located on the Iberian Peninsula of Europe, the Capital city is Madrid. Spain is a perfect blend of modern art and architecture. A must visit for people who have interest in modern arts and architecture, since Spain has Royal Castle and other modernist landmarks. Spain has soul stirring landscapes with snowcapped mountains and cliffs which are a hiker's paradise.
If you are looking for adventure along with the city life, Spain is your best bet. All of this with exquisite Spanish cuisine can make anyone's vacation worth every penny.  The street life is also very happening with a stir of music and good food.
6. Langkawi, Malaysia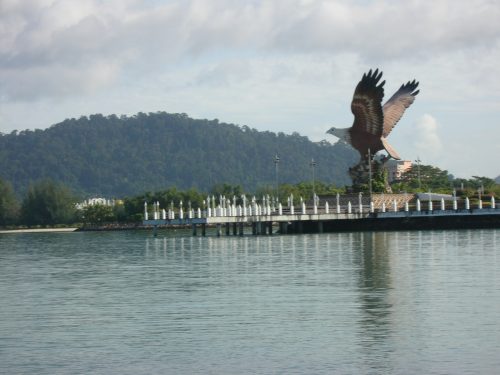 Langkawi is an archipelago of around 104 islands, located in Andaman Sea in the Northwest of Malaysia. Langkawi, in its literal meaning is synonymous with "tropical paradise". The place is a beautiful blend of lush greenery, limestone cliffs and jaw dropping natural geological formations.
Langkawi is so diversified that one can enjoy island life with a lot of other things in a single place which is ideal when you're looking for a short getaway with maximum exposure. Being an island, Langkawi also offers a variety of water sports and a tasteful cuisine.
Malaysia is one of the most accessible vacation and honeymoon spots with variety of flights and hassle free visa proceedings. One can also find a hotel according to his budget; there are all kinds of resorts to not-so-expensive hotels easily available.
7. Galle, Sri Lanka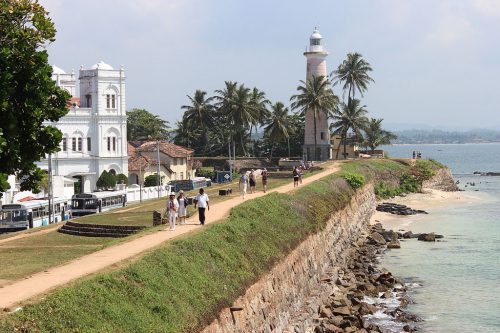 Galle is small city in the Southwest Coast of Sri Lanka. It has a rich history involving Portuguese and Dutch eras and there leftover architecture. It is known for the Galle Fort, which is three sides ocean and a beauty to watch. Galle, Sri Lanka is ideal for a vacation where you are looking for a city feel.
It is a top destination for leisurely strolls and boutique shopping, although the beached are also not that disappointing. Sri Lanka is now evolving a tourist spot and is ideal when you're on a budget. The visa policy is also hassle free and don't require a lot of pre planning.
8. France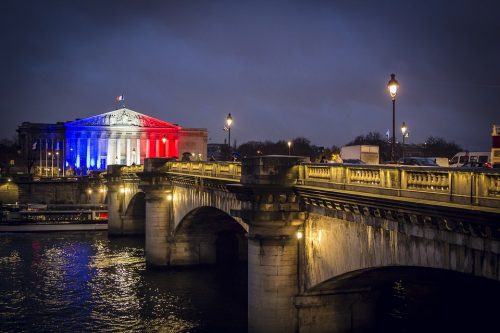 France is a perfect combination of alpine villages, medieval cities and Mediterranean beaches. With Paris being the capital of France, has all the fashion houses and classical art museums. If you're looking for a vacation comprising of good food and lots of shopping, Paris is the place to go.
With all the famous brands from around the world are just a walk away, it is definitely a shopper's paradise. French cuisine is one of the most sought after cuisines in the world. Paris is one of the most romantic cities in the world with surreal sunsets, which are truly a treat for the eyes.
France is all about art and architecture with good food and awesome shopping. It is ideal place for vacation for a group of people with different interests.
9. Italy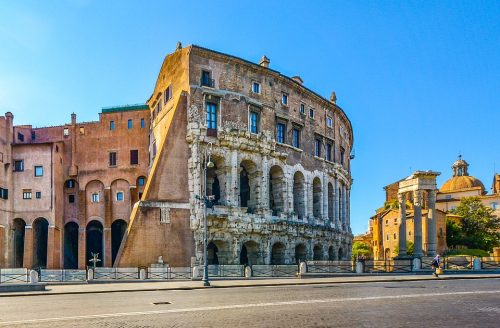 Italy is a European country with strong historical background. Rome being the capital of Italy is the home to Vatican, ancient ruins and arts.  Italy is a perfect combination of historical architecture and good food. It is so culturally rich with because it is the epicenter of Roman Empire.
It has the most of the Unesco's world Heritage cultural sites than any other country in this world. Italy has some of the world's best fine dining restaurants which offer the Italian savory food with utmost sophistication. The Italian street life furnished with beauty, style and flair. Italy being nature's masterpiece has extraordinary natural diversity.  It is perfect for a short yet relaxing vacation.
10. Portugal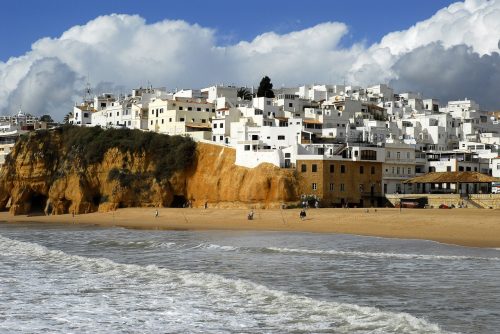 Portugal is located in the south of Europe. Portugal is all about golden beaches, captivating cities and medieval castles. It offers serene scenery which is not less than a cinematic experience. Portugal is also very culturally rich with a blend of great music and dance.
The Portuguese food also offers variety of food such as freshly baked bread, olives, fish and cheese. Portugal is definitely worth a visit for people who have an eye for sceneries and good sense of food.
11. Maldives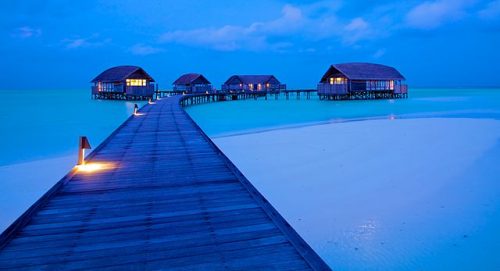 Located in the Indian Ocean, Maldives has one of the most beautiful islands in the world. The weather there is always pleasant as it is a tropical country. It is known to have the best beaches in the world, so if you're a beach baby, Maldives is the place to visit.
Maldives has more than 100 resorts to choose from according to your budget, some offer private beach also. Maldives offers the most luxurious experience with water huts and in room spas which helps you unwind really well. With their easy visa policy, going to Maldives couldn't have become easier.
12. Greece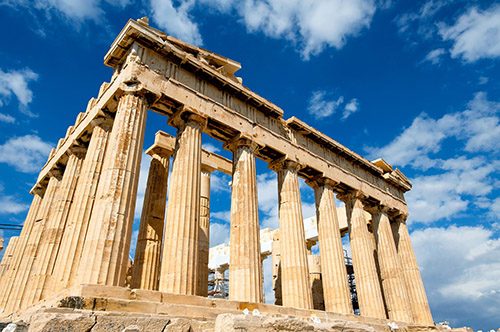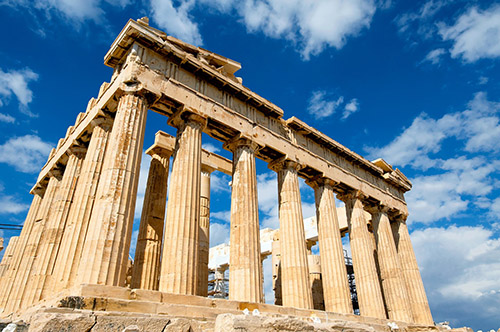 Located in the southeastern Europe, Greece is often called the cradle of Western Civilization. It has the ancient ruins from the 5th century. It is the best place to visit if you have interest in history.
Greek cuisine is definitely a treat for all with their strong feta to honeyed soft cheeses, with freshly baked bread to freshly cooked fish just out of the water. The Greeks are also very pleasant and humble people love to chat over coffee.
A Greek holiday is definitely going help you destress and declutter.