Everyone knows that without their superpowers, superheroes will be like everyone else. In fact, if you think about it, many are far from confident, successful and attractive in their "normal life". But just imagine for a second that there is a shop offering superpowers and you are invited to fill your bag with whatever you want for free.
Which ones would you choose? Check out some of the top options.
1. Flying
This has always been the most attractive superpower to men starting from the Ancient Greek myth of Icarus who made his own wings and began flying like a bird. Just imagine having the power to fly freely in the sky like Superman or Peter Pan and that you are in perfect control too.
You can go to any place that you like without having to spend a small fortune on a plane ticket. You can watch great outdoor events for free and take a refreshing flight before you go to bed. What could possibly be better?
2. Clairvoyance
The ability to see what will happen in the future may not seem like a big deal at first sight, but it is actually quite valuable. Just remember how many people check their horoscope every day and rely on a fortuneteller for making all kinds of decisions.
You will never have to do any of these things when you have clairvoyance as a superpower. You will know what will happen in the future and this will enable you to take the right actions for changing the course of events. This is a great power which can make you happy and successful.
It will also give you the ability to help others and this will certainly make you a true superhero.
3. Invisibility
When you are invisible, you can go to any place and to anything that you want without anyone noticing you. You can discover amazing secrets. You can also help others in more ways than one. Of course, as a superhero, you must not use this unique superpower for doing bad things. As you know, with great power comes great responsibility.
4. Telepathy
The ability to read other people's minds is an absolutely amazing superpower. You will know what people think about you and the point you are discussing right away. You can also learn their plans without ever asking. When you can't come up with a solution, you just need to pay attention to what others think.
Everyone will be like an open book to you. You can use this superpower to succeed in everything from starting and maintaining strong personal relationships to your career. The key thing is to control telepathy to avoid going crazy.
5. Healing Powers
Just imagine being able to heal yourself and others naturally. If you or a loved one gets sick or injured, you will use your healing powers to make things right. This is one of the most valuable superpowers which you can ever get. You can have peace of mind that you and the people that you care for will always be healthy and live a long life. Generally, the ability to cure people is one of the most special gifts.
6. Sharpened Senses
If you have an acute sense of smell, sight, hearing, touch and taste, you can avoid trouble much more easily and help others out of difficult situations too. Just imagine being able to see through walls.
Nothing which happens behind closed doors will remain hidden from you. Similarly, if you can hear an uncontrollable train or a tornado coming from a great distance, you will have more time to save others and yourself.
7. Superhuman Strength
It is great to be able to beat even the toughest guy around. You will naturally be fearless. You can also use your superhuman strength to get people from under fallen rocks or buildings. Wouldn't this be really amazing? Just remember that you also have to control the massive strength which you have.
8. Self-Multiplication
This may not seem like a great superpower, but it is actually more than useful even in everyday life. You will become the most efficient multitasker ever. At the office, you will be able to read, type on the computer and run calculations all at the same time. At home, you can wash the dishes, vacuum the floor and wash the car all at once.
You will do a lot better in everything and have more time for relaxation and fun. Who wouldn't like to have a superpower like this?
9. Mind Control
We all want to be able to manipulate others, maybe not all the time, but at least in some cases. If you can exercise mind control, it would be super easy to get a pay raise from your boss or to make your girlfriend or boyfriend go to the movie that you want to see.
You will achieve everything in life much more easily. You will be able to avoid conflict and enjoy stress-free living. Of course, it is up to you to control this power and to refrain from using it for causing harm to others.
One really interesting thing worth pointing out here is that you can learn how to be amazingly persuasive without actually getting this superpower as a gift.
10. Time Travel
This may not seem like something which a superhero would like to do, but it would be really cool to be able to go back into the past and forward into the future to see what has happened or will happen. Just imagine being able to witness some of the greatest moments in history.
11. Superhuman Intelligence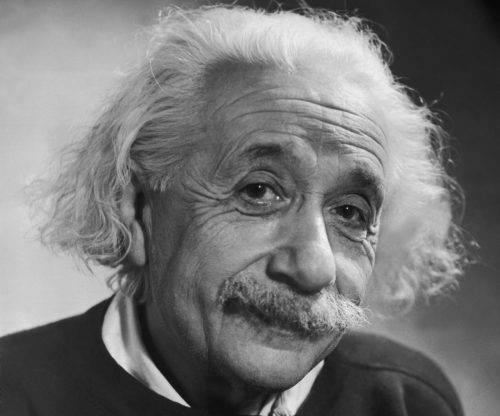 If you have to choose between being super strong and being super smart, you will most certainly pick the latter. Why? This is because a smart person will find a way to beat even the strongest man on Earth. Besides, when you are amazingly clever, you can achieve anything that you want.
You can be rich, successful and influential. You can also use your superpower for all kinds of good causes like finding cures for deadly diseases and protecting people from natural disaster. Superhuman intelligence is one of the best powers to have for sure.