Turkey is a transcontinental country in Eurasia, with its major part in western Asia and a small portion in South east of Europe. Turkey has a rich history ranging from Ottoman Empire to the affects to World War I. This history can be clearly seen now in their architecture.
Thus Turkey is a historical place to visit and when you are there you cannot miss to see those places and learn more about them. Following is the list of historical places you got to visit when in Turkey.
1. Ephesus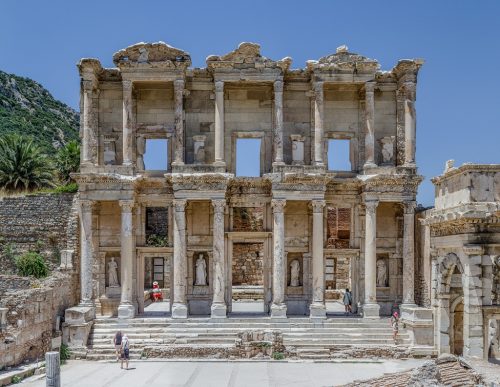 This Turkish city was built in 10th century BC and flourish under the Roman Empire. At that time it was a commercial centre because of the port. This city is located in Angean Turkey and is said to be one of the largest cities in the turkey.
The main tourist attractions here are the Temple of Artemis, which is one of the Seven Wonders of the Ancient World. The other ones are a massive theatre, a Celsus library, which are a two storey structure and the temple of Hadrian. The ruins of the city are all well preserved and attract a lot of tourists every year.
2. Grand Bazaar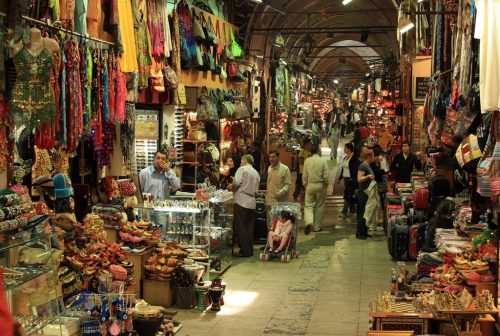 Grand Bazaar consists of 61 covered streets and 3000 shops. It is located away from the old historical district of Sultanehmet ad provides a great shopping experience for the first time visitors. This Grand bazaar is ideal for shopping souvenirs and other Turkish specialties such a jewelry etc.
Although the place is very crowded since thousands of people pass through its gates everyday, but one should definitely pay a visit here.
3. Aizanoi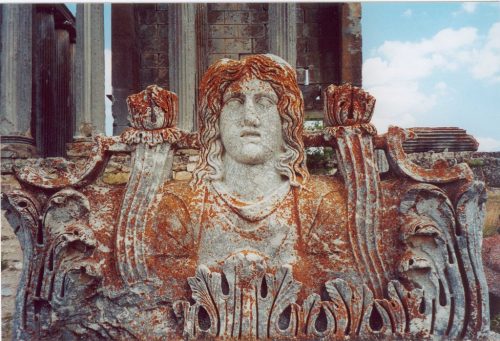 Aizanoi, located in western Anatolia, has many universally valuable relics. It has been one of the most important cities in the Roman rule. The places to visit here are the museum of Kutahya. Temple, the Zeus, the Macellum and the Complex of Stadium Theatre.
4. Antalya Museum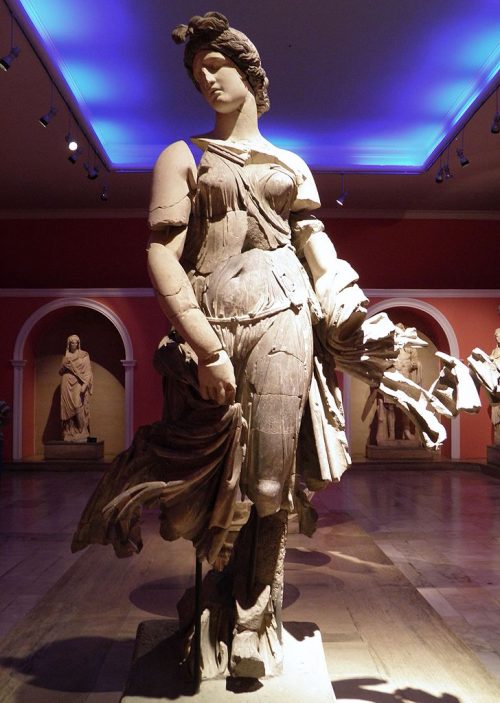 The Antalya museum, located in the city of Antalya, is one of the largest museums of Turkey. It has 13 exhibition halls and an open air gallery which displays beautiful artifacts from the Roman Empire. The museum highlights the rich history of the Mediterranean and Pamphylia regions. Antalya museum is definitely a place to visit and is worth every penny.
5. Aphrodisias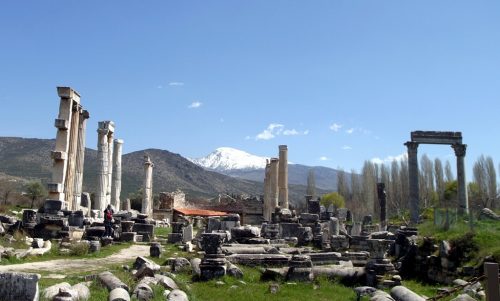 The city if Aphrodisias gets very little admiration and exposure which is pretty unfair, because the city is loaded with beautiful artifacts from philosophers and artists. This city has timeless art pieces retrieved from the excavation work. The city was formerly known as "City of Sculptures" because it has timeless masterpieces from the Roman artists.
6. Istanbul Archaeology Museum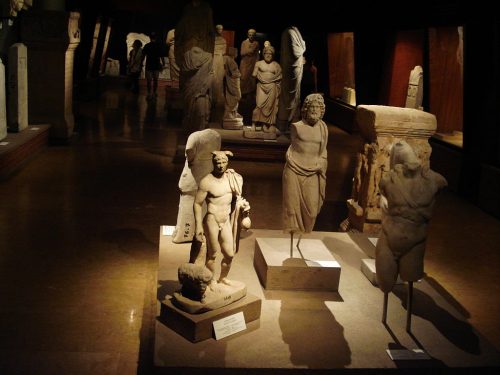 The Istanbul Archaeology Museum is an Ancient Orient museum comprises of three buildings. It doesn't attract a lot of tourists to itself, but houses beautiful artifacts from the ancient times.
It has antiques from Hittite empires, treasures from the Babylon and the sarcophagus of Alexander the Great and 17th century Ottoman ceramics. It also has collections from pre-Islamic era, which includes the Arabian Art and personal artifacts from Mesopotamia area.
7. Side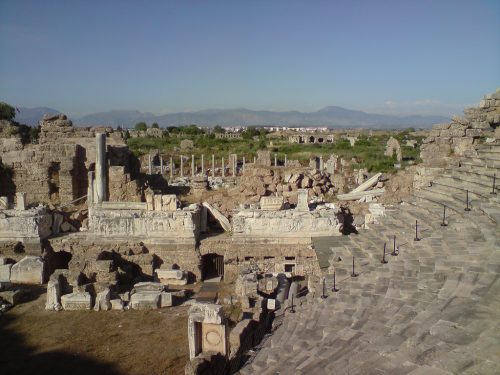 Side is an ancient port city, located on Turkeys Southern Mediterranean coast. This place is a like resort town and is known for its long beaches and classic ruins. Side has a lot to offer, from sightseeing to amazing nightlife, all in one city.
The main historical attractions include the Duden falls, , the Pamukkale bath, , the Roman ruins, the Aspendos, the temple of Apollo and are a few must visit places. Other than these Side also has Scuba diving, parasailing, and rafting and jeep safari. One should definitely visit Side, if you're looking for a bit of an adventure along with arts and architecture.
8. Underground Basilica Cistern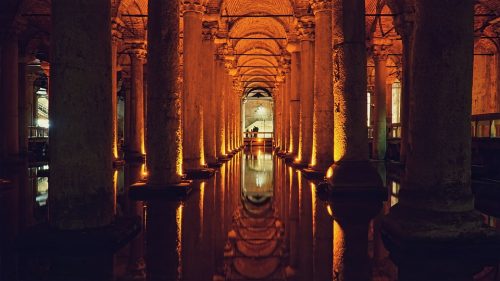 This Basilica Cistern is located in the old part of Istanbul known as Sultanahmet. It is an underground chamber which is 9800 sq. m. in area and hold 80,000 cubic meters of water. This was built to provide water filtration system to the Great Palace of Constantinople and other buildings on the First Hill, and after that it continued its services to the Topkapi Palace after the Ottoman conquest in 1453 and still does.
This Underground Basilica Cistern was also featured in a James Bond movie called "From Russia with Love" where he is seen sailing in the water of the cistern in a small boat.
9. Anadoluhisari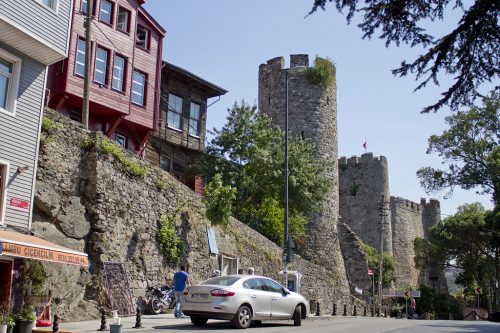 Anadoluhisari is a fortress located in Istanbul which was built by the Ottoman Sultan between 1393 and 1394. This is the oldest architectural structure built in Istanbul and also one of the best places to visit. Anadoluhisari is now converted into a museum.
Though the inner part of the museum is not open to public access, the outer walls are still worth a watch and should definitely be visited.
10. The Blue Mosque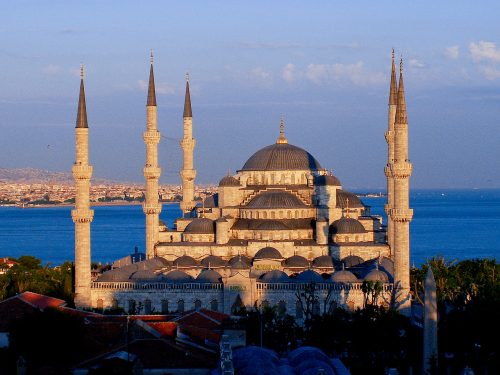 Located in the capital of Turkey, Istanbul, is the most photogenic and picturesque mosque, The Blue Mosque. It is one of the best historical places in Istanbul with its 260 windows and unique 6 minarets, was built in 1616.
It features a mosque, a madrasa, Turkish bath,  Mekteb-I Sıbyan , Sultan Resting Mansion, a hospital, a fountain, rental rooms, and homes. If you plan to go to the blue Mosque on your visit to Turkey, don't forget to visit "Arasta" at the back of the museum, surrounded by Mosaic muHere you will find numerous shops selling souvenirs.
11. Alanya Castle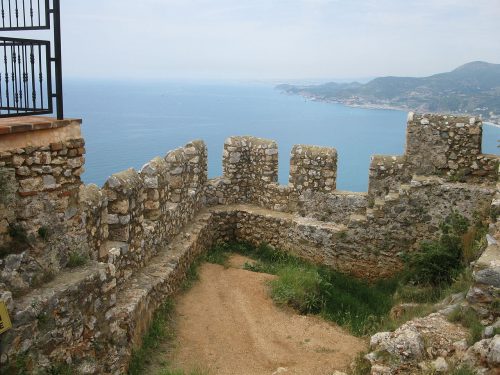 Alanya Castle, which was once a castle, is now an open air museum. It is one of the most beautiful historical monuments in Turkey. Alanya Castle has turquoise waters flowing alongside it which gives a breathtaking and a picturesque view. Alanya Castle has a few small shops near it which offer homemade knitting and sewing and lamps.
12. Gobeklitepe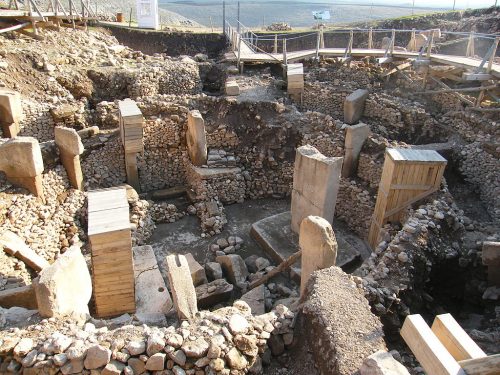 Gobeklitepe is situated in the Southeast of Turkey and only a very few tourists visit here. The reason of few visitors is the fact that it is still under early stages of excavation.
Why I have included it in this list is because if the calculations are correct then this very monument is going to be the first man made landmark in the world, beating the Stonehenge by thousands of years. And not only this, it also proves inaccuracies in the beginning of mankind and religious studies.
13. Topkapi Palace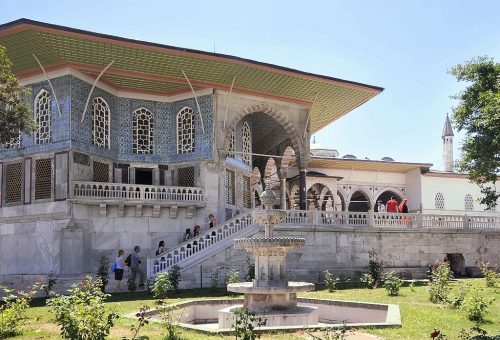 Topkapi palace consists of exotic buildings and sprawling gardens which attracts all kinds of people, be it historians, romantic couples, pilgrims, architect enthusiasts or any other tourist.
This place is a must visit for all. Previously, Topkapi Palace has been a fully functional city of around 50,000 people and worked the centre from which the Ottoman Empire operated. Within the walls are the antique collections like clothes, armor and jewelry which reflect the life of the Ottoman rulers.
14. Anzac Cove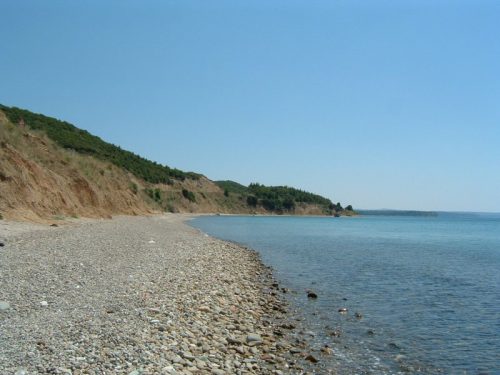 For people who are interested in the very recent history, should definitely pay a visit to Anzac Cove. Anzac cove has been the main base of the Australian and New Zealand Army Corps for almost around eight months, during the World War I. Not very old but it does have some standing in the History, so surely worth a visit.
15. Galata Tower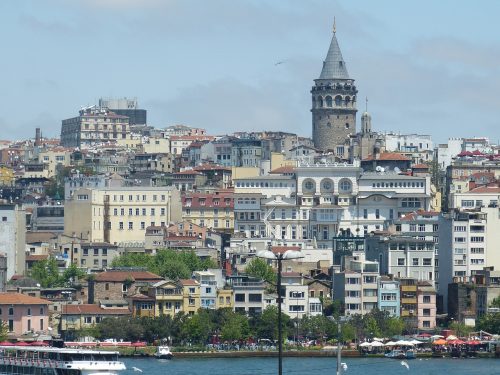 Galata Tower, a Genoese Tower standing in the Galata District, was built in 1348 as a watch tower. Galata tower gives an amazing panoramic view of the city of Istanbul, Bosphorus and Golden Horn. This place is now used for Turkish evening and night shows for the entertainment of the tourists it attracts daily.