Hello, bookworms who are always travel enthusiasts! Today we are going to talk a little bit about the most amazing libraries in the world! These top 5 buildings full of books from one corner to another surely are worth your attention and time exploring. They are not only full of culture and literature but also usually are incredible examples of architectural masterpieces as well. Therefore, all combined these temples of knowledge are so breathtaking that you just can't miss not to see it with your own eyes!
So, get some good use out of JetBlue coupons, start planning your world trip and don't forget to take this list of the top 5 most incredible libraries around the globe!
Austrian National Library, Vienna, Austria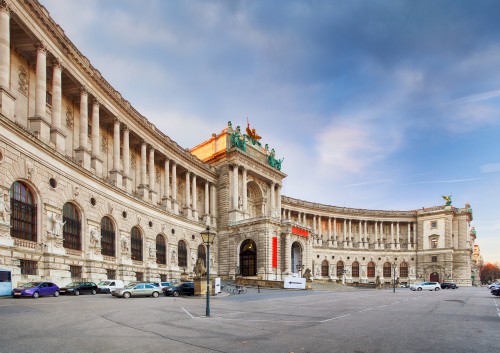 Vienna is surely one of those cities perfectly balanced for everyone who is looking for some amazing architectural pieces and history. But Austrian National Library is the best example of it for sure. Found at Hofburg Palace, this library houses somewhere around 7.4 million books, so here you will indeed find that to read. Palace was constructed in the 18th century, and it is one of the best examples of that time's architecture. Furthermore, the library keeps a vast collection of maps and globes, and can be proud of its incredible collections of books which some of them date back to 16th century.
Thomas Fisher Rare Books Library, Toronto, Canada
The name of this library indeed says a lot. The whole collection of Thomas Fisher contains thousands of books which are both timeworn and have only a few remaining copies. One of the most honorable exhibits this library-museum can show off is a set of Pyne's Royal Residences, which was presented to the University of Toronto by Queen Victoria herself. Therefore, the book is, at least, a few hundred years old!
Trinity College Library, Dublin, Ireland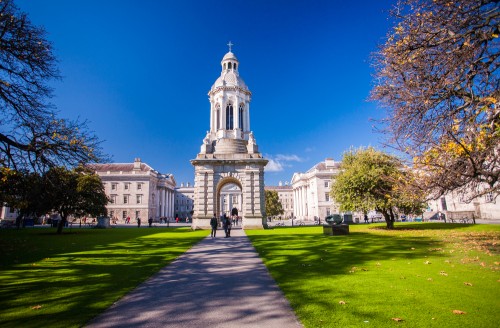 Ok, if you are not only a bookworm and traveler but also love science fiction and Star Wars, you must visit this library! Trinity College Library was the one which probably inspired The Jedi Archives of the Jedi Temple in the movie Star Wars: Episode II – Attack of the Clones! Well, to be fair, George Lucas denies every argument about connections of these two, but resembling is uncanny! Apart from this fact, it is still worth stopping by at this library not only to admire the beautiful interior of it, but institution's 200,000 book collection of rare and early edition manuscripts and novels.
Royal Portuguese Reading Room, Rio de Janiero, Brazil
Rio can offer you a lot more than just their fantastic carnival. Their Royal Portuguese Reading room should also be included in your must-visit list since this incredible building is so magnificent, you will forget everything in there. Housing the largest collection of Portuguese literature outside of Portugal itself, it was built from 1880 to 1887 in the Neo-Manueline style, which is equivalent to Neo-Gothic style in Europe. At this day, the library has more than 350 thousand copies of rare and old books, which might be very interesting to check out.
St. Catherine's Monastery Library, South Sinai, Egypt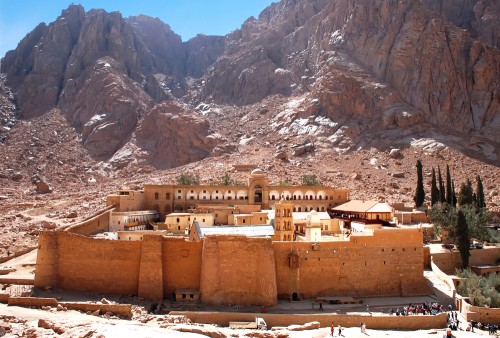 Both a monastery and library, this amazing building is the last, but undoubtedly not least in this list. It is not only the oldest inhabited monastery in the world (dated back to the Middle Ages) but also home to a library of more than 16 thousand ancient texts, including hand-written manuscripts on papyrus and scrolls. What is even more amazing than all this, is that this library actually has the very first editions of Homer, Plato and the Comedies of Aristophanes! So if you are a huge fan of ancient literature, you know where to head!